Imagine, just for a moment, that you are one of those people who has little to no interest in football. Somebody who lives in fear of obligatory questions about the weekend's results in the office on Monday morning. Somebody who has zero idea whether Arsene Wenger is in or out, or even what an earth that actually means. The sort of person who spent last night watching Benidorm, or One Born Every Minute, or something far more interesting than either of those two options on Netflix.
And now imagine, if you can, being one of the football indifferent few and having an idle browse of Twitter last night. Imagine scrolling past the indecipherable footy chat of those you follow, and the absolutely impossible to avoid retweeted goal snippets, to find seemingly inexplicable arguments over the exact definition of that now overused verb: to bottle.
It was social media's top point of discussion immediately after Tottenham's 4-3 aggregate Champions League defeat by Juventus, and just about everybody seemed to have an opinion.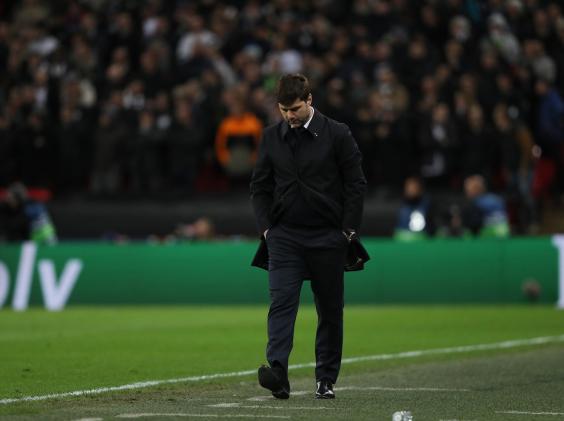 "That's why the Arsenal will ALWAYS be a bigger club than Spurs, they always bottle the big occasions," tweeted one fan, impartially. "Shut up," ran one reply, "Arsenal are the biggest bottle jobs of all." Others were more introspective. "This all depends on what you think a bottle job is to be fair," one user chimed in, with a surprising degree of reason.
The debate was of course fuelled by the appearance of a sweat-stained Giorgio Chiellini on BT Sport after the final whistle, philosophising that Tottenham's history was to blame for their defeat. "It's the history of Tottenham, they always create many chances and score so much but at the end they miss something to arrive in the end," he grinned. "The history is important."
Whether or not Tottenham are banterific bottle jobs may be a tedious debate — but it is not an entirely insignificant one. And while there can be no doubting the impressive strides forward the club have made under Mauricio Pochettino, it is also true that his team have frequently choked in clutch moments. From the 2014/15 League Cup final to the 5-1 loss to ten-man Newcastle via that famous capitulation at the hands of Chelsea, Pochettino's Tottenham have a track record in stuttering and stopping in the biggest games.
But this loss to Juventus does not belong in that same hall of shame. This was different. Spurs did not play badly, for one thing, as Pochettino was keen to remind everybody in his post-match press conference. "There was no lack of experience or lack of concentration," he remarked, adding sadly: "We conceded just three chances and yet they scored twice."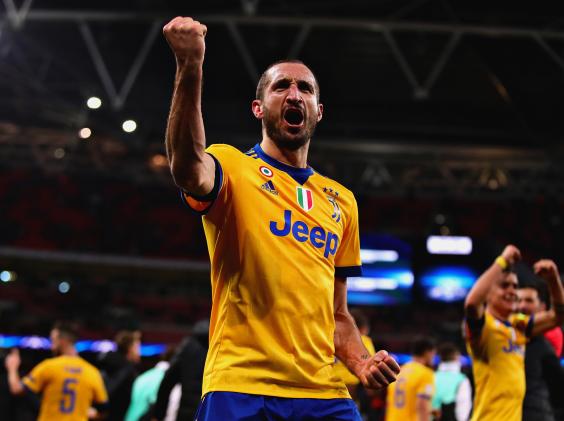 Those two Juventus goals were not the result of a collective meltdown but individual error. Gonzalo Higuain benefited from Davinson Sanchez missing a header and Kieran Trippier picking the wrong man to mark. Moments later, Paulo Dybala was set free by a sleeping Ben Davies and an out-of-position Sanchez. Small mistakes like those probably would have gone unpunished against most teams. But not against Juventus.
Confronted suddenly by the tie swinging 180° in a matter of some 120-seconds, Tottenham could have withered. But they wrested control back from the Italian champions and came close to snatching back the lead, only for Son Heung-min to curl a fine shot wide and the post to deny Harry Kane. Their response to adversity was courageous — not cowardly.
Ultimately no player emerged from this tie with more credit than Son, who demonstrated an awful lot of courage when he strode down the tunnel — some of his team-mates still ambling around the Wembley pitch in a state of despair — and straight into a live television interview. "I'm upset and disappointed," he said. "We made mistakes and we need to learn something from this."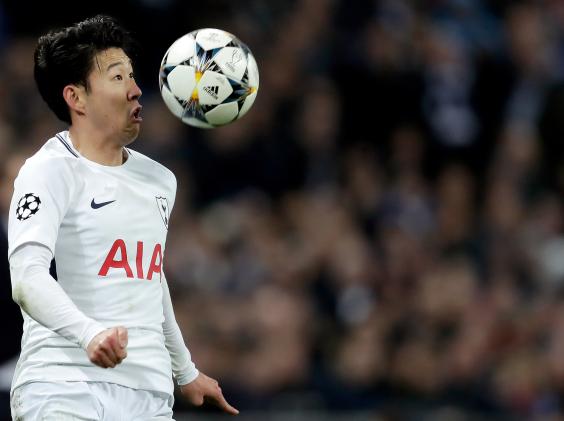 Pochettino's response was unsurprisingly more measured but equally illuminating, as he adeptly batted away a series of questions inviting him to criticise his players. "I am so proud," he instead remarked with a half-smile. "I feel relaxed and happy, although disappointed of course. But we dominated them and overall in the two games I think we were much better."
There are other factors at work. With the exception of Chelsea, Spurs were handed the toughest Round of 16 tie of the English clubs — would they really deserve a substantial amount more credit had they battered a team like Basel before losing to Juventus in the quarter-finals? Harry Redknapp's freewheeling 2010/11 team even went a round further than this bunch managed, but not even the great Inter Milan win from that campaign matches what Spurs did to Real Madrid at Wembley.
Perhaps Tottenham simply lost a tight game to a slightly better team. It happens. They did not bottle it against Juventus, rather they were edged out by a team that has won six Serie A titles in a row and finished as the Champions League runners-up twice in the last three years. There is no shame in that, nor in the manner of their defeat, and you do not have to know much about football to arrive at that conclusion.